It's been five weeks since Peaches was rescued! She is now getting close to the 275 lb. mark, and is looking lovely. Last week it occurred to me how she really looks like a heifer now... When I first bought her, she screamed "calf!", but as the weeks have fallen away, I don't see a calf in my pasture anymore. No, now there's a little heifer... A young lady. :)
Peachy (nickname) got her very own halter last week, as well as a zebra striped fly mask. Hehe. She's still a bit small for the mask, but hopefully it will fit her before the summer heat comes.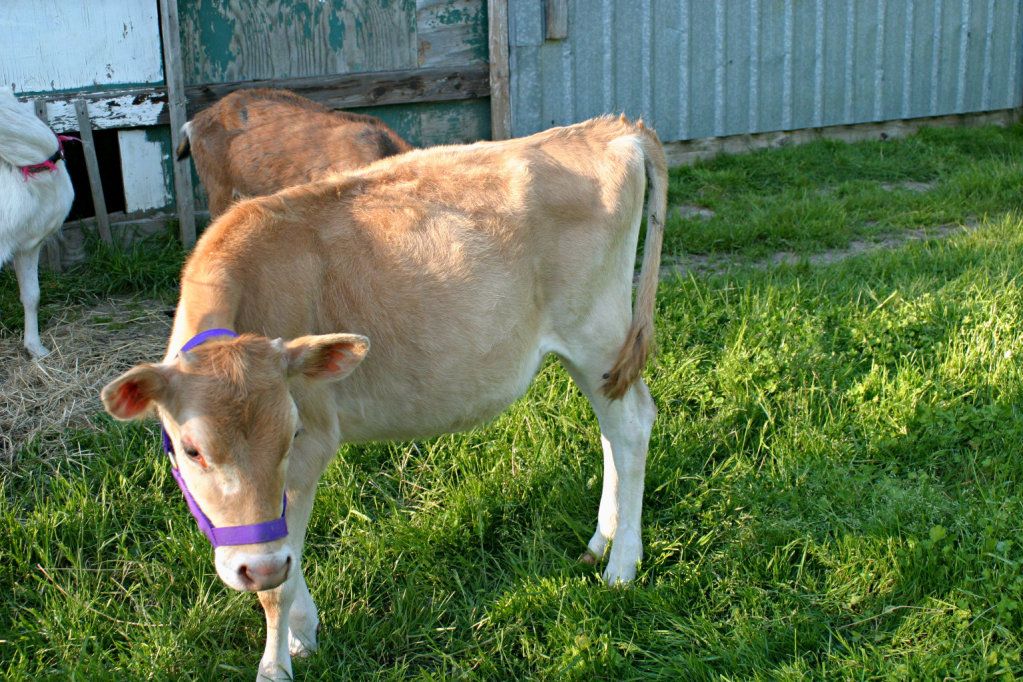 Doesn't the purple halter look good on her?!
Yep, she's a good little cow...