Today is the day in which I have finally left the teens forever... I turned 20 years old this morning!
I told my family that there was one thing that I really wanted for my birthday this year, and that was new muck boots. My old ones were so cracked that I may as well have gone barefoot. But more than just wanting new boots, I wanted to have pretty boots this year. ;) C'mon, everyone has those ugly, but serviceable black boots. Where's the fun in those? Nope, after all these years of wearing black boots, I wanted some color. So my family got me these: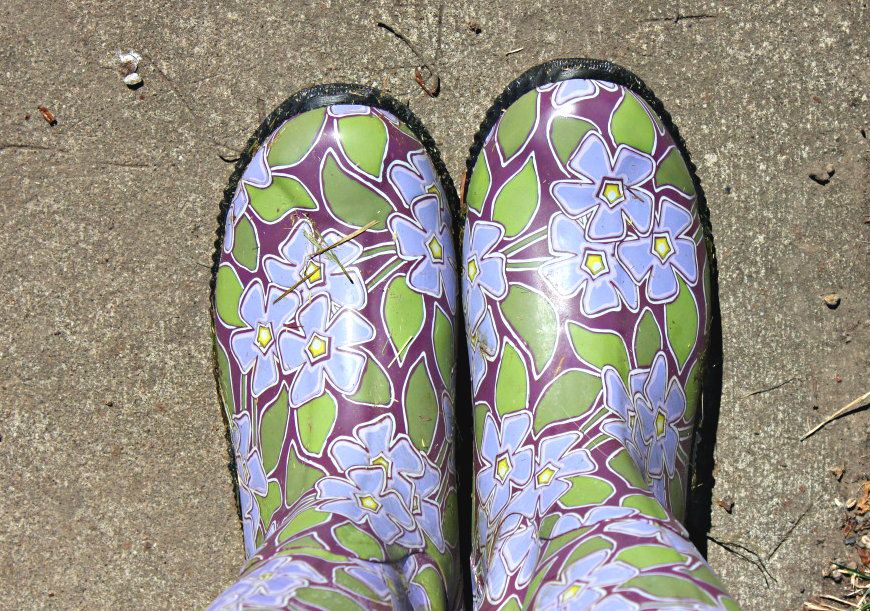 The milkmaid is pleased.
Chores are so much fun now! Not only are my feet staying clean and dry, but they're pretty now! LOL.
Life is fun.